The Bar Nightclub Industry's top professionals and brands all gathered in Las Vegas for the Nightclub & Bar Show this week.
As a former Director of Nightlife and Entertainment for the Nightclub & Bar Show they invited me back this year to come out and walk the floor.
I had 2 full days of back to back meetings while getting the chance to hang out with some of my friends and the Industries Top Bar Nightclub Professionals like;
My friend and Nightclub Hall of Fame Inductee Jesse Waits.
---
The Legend Cy Waits, who I haven't seen in years.
---
The Best Nightclub Marketing Expert in the industry & featured member of the Nightclub All Stars, Mr. Louie La Vella
---
1st VP of International Nightlife Association JC Diaz
---
Road Rash Pod Cast Stars Chef Brian Duffy and Bar Expert Russell Davis
---
The Top 2 Brands I saw this year were;
Wunder Bar's Sky Flow Liquor Dispensing System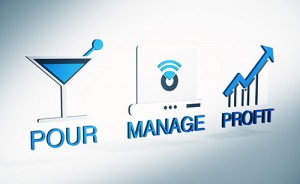 ---
---
About the Nightclub & Bar Show:
The Nightclub & Bar Show Conference Program is where you'll find best in bar and nightclub management techniques along with new and innovative ideas to jump start your business. Its the nation's largest and most comprehensive educational program that brings together thousands of hospitality professionals all under one roof. The Nightclub & Bar Show addresses ALL areas that affect your bottom line!